Winning Slots Tips
Wondering which is the best online slot to play? That really depends which online casino you're playing at as the software powering these will determine which games are available to you. After years of playing online and mobile slots, as part of our top tips section we would highly recommend that you check out these 3 state-of-the-art slots: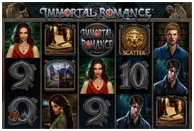 Immortal Romance is a 243 ways to win video slot that has it all - a vampire based love story, a haunting original soundtrack and a host of features offering you the potential for some truly astounding wins (up to 72,900 coins on the multiple bonus options). It's a high variance slot so you'll need money and patience, but the rewards are worth it!
Slot Rating: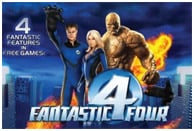 The Fantastic Four Online Slot is one of Playtech's best branded Marvel slots offerings. The Fantastic Four spring to life in a game offering great animations, 4 character based features, a jackpot of up to 10,000 and a shot at the Marvel Progressive jackpot! If you're looking for a medium variance slot with decent sized wins and great entertainment, this one is for you!
Slot Rating: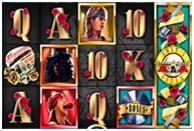 Based on the iconic 80's band, the Guns N' Roses slot is a NetEnt masterpiece. Every minute is a delight in what is probably going to be the best slot of 2016. Featuring oustanding graphics, epic bonus rounds and in-game features, wins of between 20 and 40x your bet and the best original soundtrack on a slot...EVER, it's one you can't miss!
Slot Rating:

Winning tips from our Experts
Basic Online Slots Tips
No matter what you've heard or read, Slots are a game of luck and there is no way that they can be manipulated to produce wins, but there are things that you can do ensure that you have the maximum chance of winning while you enjoy the entertainment.
We have compiled this list of our top slot tips to help you do just that:
Before you even consider playing at a casino, determine what your bankroll will be for playing and ensure that you stick to it so that you don't lose money that you can't afford to lose. It is often a good idea to open a separate account for gambling so that you do not cut into your personal or household funds. Web Wallets are excellent for this purpose.
When choosing an online casino, don't only research their reputation but also check the payout odds on slots, they do differ marginally from casino to casino, and that marginal difference does increase your chances of winning.


Bonus Bears Slot - Titan Bet Casino

Once you have chosen a casino, check the odds on the game you'd like to play. While each slot is unique, usually those with higher value coin requirements offer higher odds.
As discussed in the section detailing types of slots, choose your slot wisely. The greater number of reels a game has, the bigger your payouts will be, but the best odds are generally offered on 3 reel machines. Also remember that Progressives have bigger payouts but much lower returns than regular slots, and your money will go faster cutting down on your entertainment time.
Read the rules for each machine so that you know what the terms mean, as some of these have different definitions depending on the machine. These will also help you to understand the paylines and bonus rounds so that you can make the most of these on each bet.
Always know what the minimum number of coins is, as well as the denomination of these on a machine and ensure that you bet the maximum on machines to activate all paylines. This means that you should pick a game that you can afford, rather than playing on something you can't and missing out on the jackpot because you didn't play at "max bet".
Slots wagering accounts for the largest percentage towards wagering requirements on bonuses, so keep this in mind when claiming your bonus, but make sure you read the terms and conditions first, sometimes these are just not worth it.
Slot Machines are run on a RNG (Random Number Generator) so don't become superstitious about a machine and think that only one game is your "lucky game". If you are on a continuous losing streak, try something else, it just may be "hot" too.
Develop a pattern where you bet higher amounts when you are winning and switch to lesser amounts when you are losing. That way you will extend your playing time and stretch your bankroll out more, giving you an increased chance of winning.
Know when to quit. This way you will not lose money you don't have or keep the money you win instead of playing it all back because of greed.