Player Security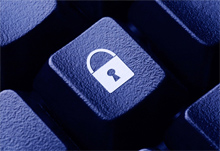 Anyone who plays at online casinos will tell you that the first time they played for "Real Money" they were quite apprehensive about making the deposit and putting their banking information or Credit Card details at risk.
This is a very common concern amongst everyone transacting on the net, and so we have put together this guide to give you more information on the security measures at online casinos, as well as things that you can do to help protect yourself.
Online Casino Security
The online casino industry is a multi-billion dollar industry and it is in the best interest of the various casinos to do everything in their power to ensure that patrons feel comfortable when depositing and playing at their establishments.
You will find that reputable casinos share 3 very important characteristics, namely licensing by external regulation bodies such as eCogra, hi-tech banking and security systems that ensure the encryption of your personal and banking details, and finally Fraud detection and prevention departments that monitor transactions to protect both the casino and its clients. These aspects should be published on the casino's website, and will be evident in the checks that follow your transactions.

Self protection Suggestions
It is imperative to research a casino before playing there, do this by visiting player forums or by only playing at recommended casinos like those listed on Winthebet.com. Once you have an account, do not share it or your login details with anyone as this can lead to problems. If you do receive a request to change your password at anytime, login to your account and do this, never do this via e-mail as there are new scams everyday and you don't want to be caught up in one.
Upon first time cashin's or during regular security checks, the casino may request personal documents like a copy of your passport, ID or Driver's license from you as well as a scanned image of your credit card if you used one when playing. If you feel uncomfortable sending the credit card information through, black out the 8 numbers in the centre of the card as well as the cvc number on the back of the card to ensure that no one can use these details for other payments. Always ensure that you monitor all casino transactions and your banking statements to ascertain that the details correspond, this way you will easily pick up on anything out of the ordinary.
If at any time you feel worried about something when playing at the casino, feel free to contact their customer support, they are available 24/7 and will be able to assist you with any queries you may have.