A guide to Las Vegas Casino Hosts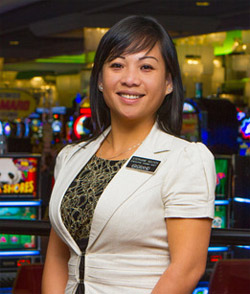 What is a casino host? What exactly do they do and do I need one? And if so, should you tip a casino host and how much?
These are questions we often get asked by people planning to visit Las Vegas casinos, who have read about casino hosts on forums, heard about them from other gamblers, or of course, have watched the hit TV series Las Vegas in the past.
Here we'll answer those questions so that you're well informed on your next trip to the fabulous city of Las Vegas.
Casino Hosts
A Casino Host is employed by a Las Vegas Casinos to bring in players who will become loyal clientele on a repeat basis. As part of their job, Casino Hosts will try to make players as happy as possible, often seeing to it that any reasonable requests by certain players are fulfilled. Casino Hosts therefore have the authority to offer their guests a variety of complimentary services from beverages to meals at various restaurants, show tickets and of course, full room and board at the hotel.
That said however, they do report to management and have to justify the giveaways, so don't expect to take advantage of endless offers, there are limits. Contrary to popular belief, casino hosts do not just see to "whales", and while they prefer these types of players for obvious reasons, they do develop relationships with all levels of players. After all, a beginner player who starts out small and spends conservatively may end up becoming a high roller in future.
The general rule however is that you need to be spending a decent amount of time and money at the casino in order to be officially assigned a host. So if you haven't been assigned one and feel that you're doing that and deserve one, then ask a casino staff member who the host on duty is and chat to them. Of course, you should still be polite in your request for their service at all times, even though it is their job and there is no minimum level of play required to secure host service ‐ and remember that host service doesn't necessarily mean comps, it just means host service. Bear in mind too that unless you're going to be playing at the casino they work for, they won't be able to do much for you.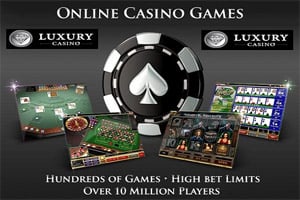 Get the thrills of Las Vegas online - play now!
Do I need a casino host?
If you're a low to mid roller and intend to visit a number of casinos on your trip to Vegas, or just one but are not planning to gamble too often, then seeking out a casino host won't really help much.
If you're a Player's Club Member at a specific casino, then you'll probably already be receiving the standard comp offers through their various communications and unless you're already receiving full room comps due to your players club rewards structure, you don't really need a host. But if a casino is consistently comping your room for your entire stay on a RFB basis and you still feel that you deserve more, then contact a host to discuss it, although if you're on their radar, you generally won't have to contact then as they'll be seeking you out first.
Out of interest, to give you an idea of what hosts are looking for in terms of specialized service and comps, at the Las Vegas Aria, they require bets in the region of $150 per hand for around four to 6 hours per day ‐ so around $36k or around 3,000 slots points per day. Yes they are a high end casino and there are places where you'll get the same host service for your loyalty and spend between $5k or $10k will earn you the same host service, depending on the number of visits and daily play figures.
So all of the free stuff you get is actually paid for ‐ often way more than you think. This is because casinos are a business and as mentioned previously, hosts are accountable to management for what they give away, so it has to be justifiable and ultimately show a return to the house. This also makes their job very competitive and there is pressure to secure the repeat business and loyalty of valuable players, which means that if you're worth the effort they will ensure that as many of your requests as possible are granted to your satisfaction. So always examine where you spend the most time and money and chat to the hosts at that casino if there are any on hand.
Some people feel a bit uncomfortable about approaching a host to ask for service, but it is important to remember that it is their job to make players happy and secure loyal patronage. You don't necessarily have to be a high roller to work with a host as they are still available to assist with hotel and dinner reservations, getting show tickets or arranging activities with just a single e-mail, which can make them a great asset whether or not they offer comps.
Should I tip a Casino Host?
You will find a great deal of conflicting information on the various travel and player forums regarding this, with some saying that casinos hosts cannot accept tips but do welcome gifts in the form of chocolate, wine or the like.
So on our recent visit to Las Vegas last week, we chatted to our own host and a few at other casinos along the Strip and the general consensus among them was that tips in cold hard cash were greatly and most appreciated. Although it should be noted that you should always be discreet in tipping your casino host this as it is not always permitted by the casinos, still it is welcomed. After all, how many chocolates and bottles of wine or gift hampers can these hosts really need each day? Cash on the other hand makes life way easier, so next time you're in Vegas, tip your casino host for his/her service.