How to get the best Free Drinks Service in Las Vegas Casinos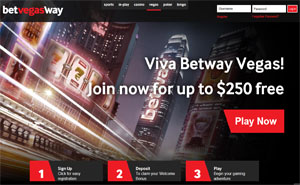 You may not get free drinks at online casinos,
but you do get great bonuses!
Play now!
When playing at Las Vegas Casinos, it's customary to receive free drinks if you're gambling and you don't have to be a high roller or VIP to qualify for this great perk, all you have to do is engage in proper etiquette and tip your cocktail waitress for her troubles.
While you may not be on a winning streak, the promise of your favourite beer or cocktail can help to take the edge of any losses you may incur. While we can't turn your luck around if Lady Luck isn't on your side, we can give you some great tips on getting the best free drinks service when visiting your favourite casino on the strip...and don't worry, getting a drink fast is a whole lot easier than mastering basic blackjack strategy. Just stick to these tips:
1. Up your game
To get the best drinks service at a Las Vegas casino aim high and be specific. Don't just ask for a screwdriver or you can be sure you'll get one made with the cheapest Vodka the barman has. Rather ask for a high end spirit like Grey Goose and orange juice – you may be pleasantly surprised that you actually get what you asked for. The worst that can happen is that what you ask for isn't available, but at least you'll have given it a shot and get the next best thing.
2. Feed the Slots and Video Poker Machines
If you're really thirsty and looking to get your hands on a drink fast, sit at one of the casino bars that offer video poker or slot machines and put a $100 in it. Have a look at the different features of the game and wait to be served. Generally the staff don't really pay attention to whether you're playing or not, they just look to see if you've made a deposit, so once your drink is served you can cashout and enjoy your drink.
3. Play high limit games
High limit tables ‐ those are the ones with green $25 chips and higher ‐ usually enjoy much faster service and will allow higher number of drink requests. Lower denomination games like penny slots generally don't give you the opportunity to order elaborate mixed drinks while $200 a hand blackjack games will get you almost anything you want from the bar ‐ but then again you're technically paying for it!
4. The fancier the casino, the better
The more upmarket Vegas Strip casinos like the Wynn, Venetian and Bellagio hotels usually offer more complimentary drinks for players than any other casinos. If you're hanging out at the less upmarket casinos like the Flamingo or O'Sheas, don't expect too much.
So even though it's convenient to stay and gamble where you're staying, making the effort to walk a few blocks to the better part of the strip can be worth your while.
5. Tip Well
Drinks may be free but the service isn't so tipping your Cocktail waitress is essential ‐ after all, she will definitely remember a big tipper and you're more likely to get more drinks than you should and a whole lot quicker too!