Gambling & Casino Headlines
Playtech launches new generation Virtual Tennis game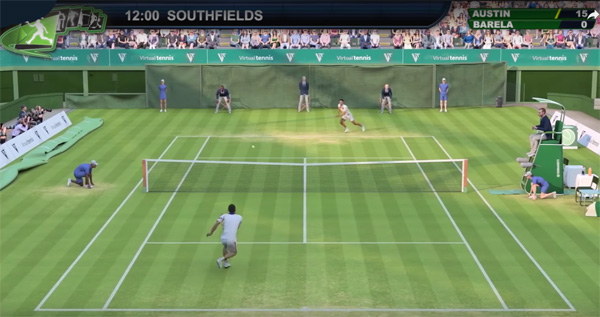 Playtech's new Virtual Tennis game
Software giant Playtech has announced the release of Virtual Tennis, a new virtual sports product that is available across all Playtech powered casinos. This is an exciting step for the online casino software provider and shows that the company is catering to the gaming preferences of the millennial generation and recent popularity of fantasy sports and skill based games.
The game design process took over a year to create and made use of record-breaking motion capture technology at Warner Bros Studios as well as 3D design and modelling at Playtech's in-house studios, both located in the UK.
The result? A spectacular Playtech powered Virtual Tennis game that offers mind-blowing graphics, realistic game play and a wide range of betting options. The incredible attention to detail that has gone into this game is truly astounding and you'll even see the players' shirts move as they hit their shots across the court.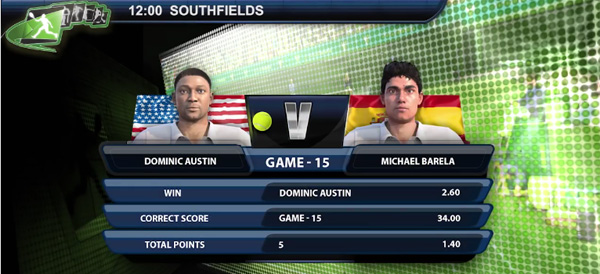 Virtual tennis is available for play on Playtech's mobile and online casino platforms. Playtech's virtual sports products are being designed with the future in mind, and have facilities for tournament, match play and league functionality.
The release marks the start of a new era in online gambling and is a feat that no other gaming or film company has taken on before. It is the largest motion capture project ever attempted. The filming for the game involved professional sportsmen and women and took place in one of the Warner Bros Studios' biggest film stages, with the processing taking three weeks to complete using 100 state of the art cameras as well as technology and techniques used in the making of box office smash hits like Godzilla, Avatar and James Bond's Quantum of Solace to capture every moment to ensure positional accuracy to 0.5mm. The process resulted in hundreds of hours of precise movement and footage which was then incorporated into the new game.
Playtech also invested heavily in the development of the back-end simulation ensuring that life-like tennis play was replicated from a game play and user perspective.
This is an extremely impressive achievement in what is set to be a new generation of virtual sports content. Playtech licensees will be able to select from a host of virtual sports games including football, horse and greyhound racing, velodrome and speedway, with basketball coming later in 2016.
According to Playtech's Head of Virtual Sports, Elliott Norris, the company's Virtual Tennis game is unlike anything anyone has ever seen before and will leave you feeling like you're sitting courtside at a Grand Slam event. He added that the development team had done a phenomenal job and that the company was incredibly proud of the final result.
For more Playtech action visit William Hill Casino Club now.