Microgaming Live Dealer European Roulette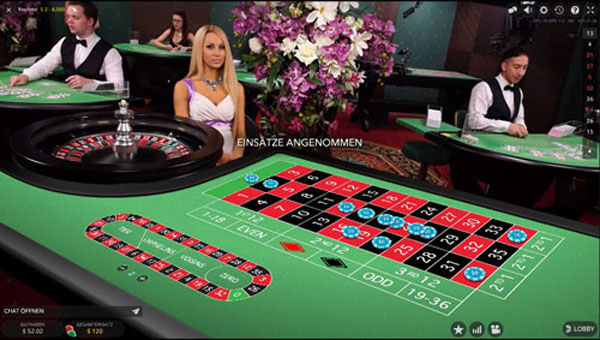 Play Live Dealer European Roulette at Betway Online Casino
If you're going to play a Live Roulette game then Microgaming's Live Dealer European Roulette game is definitely one you should consider.
Live Dealer European Roulette encompasses all of the standard game play rules and payouts of a traditional European Roulette game along with added Neighbour and Call bets being supported and the game being run by a real dealer in real time. The action is broadcast via live streaming in premium video quality, ensuring that the feed runs smoothly without any glitches, making it feel like you're in the casino with the dealer as you play the game.
The user interface is quite intuitive with all of the important information featured on the screen and premium camera equipment being used to enhance the gaming experience.
How to Play Live Roulette
To play the game, visit Betway Online Casino, make your deposit and click on Live Dealer European Roulette. Once the game loads, select the chip size you'd like to wager and then click on the section of the table that you want to wager on to allocate the bet during the 40 second time allotted for wagering. If you want to make Neighbour or Call bets you'll do that on the racetrack section located on the bottom left hand side of the table.
The table's betting limits will be displayed on the right of the live video feed and the results and history of numbers will be on the left. You also have the option of playing multiple tables by clicking on the "Add Table" icon next to your account balance but this is not something most will feel the need to use.
At the top of the screen you'll find the live feed options where you can select your view type (either the game or casino view). The Game View offers a realistic gaming experience and the Casino View allows for easier bet placement and overall ambience.
While European Roulette games are available at most mobile and online casinos, the Microgaming version is definitely one of the superior games offers in terms of quality, game play speed and the smoothness of this progression, as well as the sheer variety of bets available. Not to mention that the majority of the dealers are rather easy on the eye and all are very friendly. It truly makes you feel like you've had a night out at the casino. But don't take our word for it, check out our live dealer casino games gallery then experience the action for yourself!