Las Vegas Comps Basics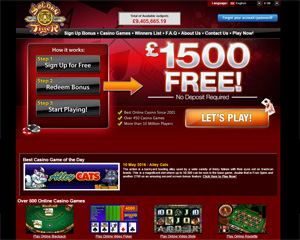 Get better comps and cash offers playing online!
If you've read anything about gambling in Las Vegas you've probably seen the word "Comps" mentioned more than a few times. If you're new the concept, "comp" stands for complimentary or anything that players are given for free and when it comes to Las Vegas Casinos any number of things may be comp'd to keep you happy and playing. Here we look at the various aspects of comps at Las Vegas Casinos and how to get them.
What do Casinos usually comp?
As mentioned previously, comps can be anything from a drink or meal to show tickets, a free room or pretty much anything that the casino/hotel has to offer, or all of these depending on the circumstances.
Obviously the more you spend the more generous the comps you will receive but Las Vegas Casinos offer comps to low rollers too, it's all about how you play the game!
Why do Casinos offer comps?
Casinos are able to write off the amount spent on comps as a business expense and they generally award these to players to entice players to spend money and reward them for their loyalty as well as ensure that they will continue to play in future. Let's face it, most people like to receive things for free and will usually return to a place that offers them comps.
How comps work?
Many casino groups like MGM Resorts and the Caesars Entertainment Group have players clubs which you can join for free. When you sign up at players clubs like M Life and Total Rewards and use a player's club card, the casino in question can track your spending and game play time and offer you comps on the total amount spent.
You don't have to be a high roller to earn comps though, casinos offer freebies to players of all levels and if you're lucky enough to be a big winner you will usually also receive comps to ensure that you play at least some of your winnings back at some point, after all, it is good business on the casino's part to try and recoup some of their losses.
Some programs, like the M Life program from MGM resorts even enable you to earn points that count towards comps when you enjoy any of their hotel's amenities including dining, entertainment, spa experiences as well as gambling on their slots and table games.
In addition, casinos also send Players Club members' regular special offers according to their loyalty tier level, in order to get players to return to Las Vegas and visit their properties when they do so.
As you can see, Las Vegas Casino comps are relatively easy to understand and earn – all you have to do is play!